Our Terms, Refund and Cancellation Policy are as follows:
-91% of the total amount will be refunded to your credit card if you cancel your trip at least 15 business days prior to the scheduled tour (or the date of the tour or service). The remaining 9% covers the required transaction fees; that's 4.5 % per each transaction (booking is one transaction and refunding is a second transaction for which we get charged as well). (weekends and holidays don't count).
-50% of the total amount will be refunded if the tour is canceled at least 7 business days prior to the scheduled tour date or service. (weekends and holidays don't count).
-15% of the total amount will be refunded if the tour is canceled at least 5 business days prior to the scheduled date of the tour (weekends and holidays don't count).
-0% of the total amount will be refunded if the tour is canceled 4 business days, or less, prior to the day of the scheduled tour or service. This includes no-shows. (weekends and holidays don't count)
– We will confirm your reservation by email, and we will send you a tour voucher or email confirmation. This tour is only valid for the specific date you reserved on our website, and only valid for the names listed on the booking. You can't transfer the names or ask for a different date, as we have other tours to honor. You may not change the tour date within 15 days from the date of the scheduled tour you booked, and there will be no alternative days offered.
Please note that all refunds are subject to credit card and merchant's fees imposed on us by credit cards companies and merchant banks or providers. The average amount of credit cards and merchant's transactions fees may range between 3.9 % to 9.8% of the total amount of your purchase (transaction) based on the type of credit card you use when booking this tour, the credit card issuer, country and conversion fees we are subject per transaction. Many foreign countries apply additional origination and conversions fees.
Important: Please note that we reserve the date(s) you requested and booked on our website for you and we decline taking other tours for these date(s) to honor yours. We keep a tour guide and a luxury vehicle on hold and make all required reservations and arrangements for you and your party, so please don't change the date or cancel at the last minute as we have other customers and tours to honor.
General terms
In an effort to honor all tours, we reserve the right to partner with other tour operators, freelancers, and/or our sister companies. The exact name and contact information of your tour operator will be stated on your tour voucher and the trip confirmation will be issued especially for you after we received your approved transaction.
All tours are subject to availability as we may get several tour requests at the same time. Approved payment transactions do not guarantee your tour unless it has been confirmed via email.
Declined Transactions:
Please note that when transactions are declined, we do not receive any information in this regard, so
do not expect your reservation to be in place unless you received written confirmation.
Please contact us asap, but do not expect us to honor your tour without an email confirmation and tour voucher from us.
If your booking was declined by your own bank, this is often due to a mismatch between your bank information (such as the names on the credit card, zip/postal code or billing address) compared to the bank information you provided on our website when placed your order. Sometimes, transactions are declined due to insufficient funds as well. Your tour(s) will not be confirmed until your new transaction is approved by your own bank. We apologize for the inconvenience but your own bank did so to prevent fraud and protect your credit card information or due one of the above factors.
All our tours are subject to availability even when the transactions are approved. We will get back to you as soon as possible and let you know if the required tour(s) and date(s) still available. Also, all our tours are conducted in English unless otherwise stated in the email or tour voucher confirmation we will send you soon, once your transaction is approved.
We reserve the right to offer you suitable substitutes or changes to your itinerary, tours or services due to special events, weather conditions, road closures, vehicle breakdowns, unpredictable circumstances, unavailability and/or due to last minute reservations. We assume no responsibility for delays caused by accidents, breakdowns, unforeseen accidents or events, road, weather conditions and/or all other circumstances beyond our control. We do not guarantee to arrive to, or depart from, any point at a specific time for the same above considerations. However, we will do our very best to honor your tour itinerary and schedule accordingly.
Wheelchair and Handicap Accessibility issues:
We apologize but our vehicles are not equipped with wheelchair access. There is no room for a wheelchair in our vehicles unless it's a very small and foldable wheelchair. However, the main concern is the customers' ability to get it in and out of the vehicles for liability issues. Our one-day tour lasts 12 hours, door-to-door, but a 4 to 5-hour drive each way may be necessary, based on weather and traffic conditions. When kids , seniors, and wheelchairs are part of the tour, this will slow down the trip, and requires overtime. $179 will be charged to your credit card for each additional hour added to the tour after 12 hours by van, and $129 per hour when touring by SUV.
Pets:
Pets are not allowed in our vehicles out of respect for those who have allergies to pets.
Smoking: Our vehicles are also non-smoking.
Clothing: Please be prepared for cold weather, slippery roads and hiking trails, so have comfortable waterproof hiking shoes to walk on the snow in winter and spring. This long day-tour is hard on kids and seniors, we therefore recommend the overnight tour package.
Parks, Attractions and Site's Closures:
We are not responsible, nor liable, for road and weather conditions. State and national parks' closure can happen at any time and without a prior notice, due to bad road and weather considerations. No refund will be issued, regardless the reasons for which the trip may not reach its destination. If you cancel or stop the tour for personal or medical reasons, there will be no refund or tours or dates offered either.
Guided tours in foreign languages: All tours in foreign languages are subject to extra fees to cover tour guides or freelancers we may hire to honor your tour in the required language.
Travel Agents:
Travel agents are liable for 20% gratuity when their costumer do not tip the driver or tour guides. We require customers' full name and contact information from all travel agent or the tour will be cancelled. Travel agent are also liable for all overtime when their clients do not pay for, and a credit card will be needed on file. Due to high cost of conducting business in California, we barely cover our business expenses and wages, therefore, all our tours are non-commissionable rates.
Gratuity:
15 to 20% gratuity is required and customary in the USA. Generally, a tip may vary between 15% to 20% of the total purchase amount, or it can be a flat amount that is near the appropriate percent. It really depends upon the situation.
Website and Quotes:
We no longer provide quotes unless the required tour is not available on our website, let me show you how it works, it's extremely easy ; First, please choose your preferred private tour from our website
www.laketahoeadventures.net/
and then get an instant quote by clicking on the button "Prices", and get the cost per person instantly! Same with other tabs like "Trip Overview", "Tour Itinerary", "Tour Prices" and" BOOK THIS TOUR" online. We invested extensively in our website, with one click; you get more details, information and descriptions about each trip tour and itinerary more than you expect and more than any operator can give you.
There is a miscopception about private tours. With all due respect to visits an customers who still confused a bit about the cost of private tours, I am happy to rephrase and clarfiy this so you understand "why private tours cost more"?
Yes, public group tours are more cost-effective than a private tour, but the reality is more nuanced than that. Did you know that private tours and public tours cost both respective tour companies the same cost and expenses? Both provide one driver-tour guide, one vehcile, one tour and same expesnes and liability. However, the private tour operator (like us) makes 95% less profits and has more expesnes than this of the public tour operator who makes 10 times more profit thanks to the volume(quantity)! We on the other hand focus on quality and quantity, we never share our private tours with other customers, we still provide the same services and cover same expenses and even more in some cases (we use one, vehicle, one driver/ tour guide, same commercial insurance liability and wages), we still provide more personalized services and customized trip itineraries conducted in luxury vehicles and totally private (not in old busses) and gain access to all sites where large buses are prohibited. We barely make it in certain cases and tours due to the high cost of doing business in California.
How our website work?
90% of clients book our products directly online, and 10% who contact us once before they make their reservations. However, many travel agents who shop online, contact us way too many times, and too many of them never book with us, and never take 1% of the time we spend on their inquiries to send us an email informing us that they are no longer interested.
Thank you for your interest in Lake Tahoe Adventures. We appreciate your interest in our business.
We look forward to serving you in the future and make your vacation last longer.
Should you need any further assistance, don't hesitate to contact us.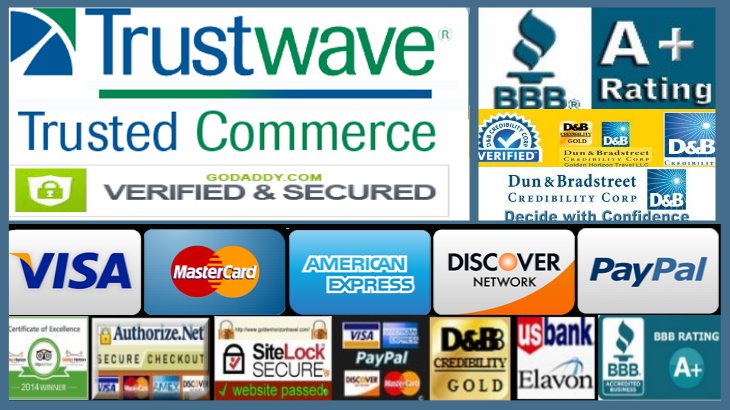 © Copyright-All Rights Reserved
5 Star tour guides and excellent customer service

We are unconditionally committed to excellence

Quality private custom tours &exclusive outdoor adventures

We are a Reliable, Certified and Local Small Business

Luxury 4WD SUVs and top-of-the-line vehicles

Go where you want to go, travel your way and at your pace

Quality products, great values and no hidden fees

Luxuryvehciles and VIP travel services à la carte

Expert photographers and hikers tour leaders available

Family-friendly tour operator, always willing to go the extra mile

Secure websites and 100% satisfaction guarantee

Complimentary services and all-inclusive tour packages

All applicable taxes and entrance fees included
© Since 2004 – DBA LAke Tahoe Adventures LLC, 101 California Street. Suite 240, San Francisco, CA 941249