"Lake Tahoe is one of the must-see"
Jimmy & family -Belize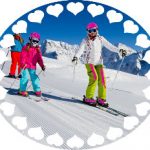 Lake Tahoe region is one of the must-see places in California with an array of activities for both summer and winter, we loved it, and our kids want already to go back there, they took ski lessons and fell in love with heavenly ski resort in South Lake Tahoe area. We would like to visit Tahoe in the summer as well, I am sure it will look great; all green after the snow season. Don't miss out on visit the Emerald bay during your stay, it's beautiful.
"Alcatraz and Lake Tahoe tour from San Francisco"!
Chris George , Dallas,  Texas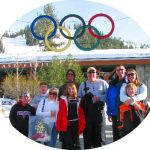 What an amazing trip around the entire Lake Tahoe after a 2 hours' tour of Alcatraz Island and four hours' drive from san fran. I know this is not ordinary combo tour but we booked the overnight trip package to Tahoe so we can squeeze in the tour of Alcatraz , my kids wanted to see it so badly. My wife, friends and my kids loved the snowmobile guided adventure with Alex in Tahoe high country, we enjoyed a thrilling ride throughout Tahoe forest and heavy snow, the stops and vistas along the way were breathtaking, what a peaceful and wonderful destination.
"Lake Tahoe is stunning & spectacular!"
Martha Frierrs -Alabama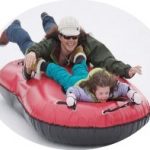 Lake Tahoe is the best of the West Coast of both Nevada and California sides, even if you're not a fan of the outdoors activities. We took the 3-day trippackage Lake Tahoe with my family, we a had an amazing time. It was so relaxing, and peaceful in the snow, just driving around Tahoe was a treat for all of us before wen signed up for the snowline ride and ski lessons. Tahoe is such a special place,I recommend it to everybody who likes nature.
"Tahoe is a wonderful vacation destination"
Lucia & Rogelio Mérida-Mexico

We spent too much time in Southern California during our last trip to California (in Los Angeles). But San Francisco Bay Area is way much better and had so much to offer. When our tour guide who drove us to Yosemite told us about Lake Tahoe, we booked a day tour with this travel company to go there the next day, we were tired as it took us over 4 hours to get there, but Lake Tahoe worth the trip and every penny we spent. The Lake is pristine, wonderful and so clean, the air was fresh and pure with magnificent surroundings.
Avoid school holidays, some places were a bit crowded but no traffic there once you get around the lake.
"Review about our Lake Tahoe day trip from San Jose, California"
James Wang, Hong Kong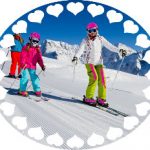 We were a group of 7 business travelers from Hong Kong and Germany on a business trip in San Jose, California, we booked this private day trip to Lake Tahoe from San Francisco and San Jose, and we were not disappointed. We were so excited to play with the snow up at heavenly ski resort, the views are amazing over the lake. We highly recommended this day trip to Tahoe,but if you have time, go for the overnight trip package because it's a long drive from San Francisco!
" A memorable Yosemite National Park , Napa and Lake Tahoe 6 days tour package"
Alex / Adeline Seah- Singapore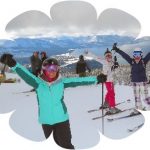 We booked a tour package to Lake Tahoe combined with a trip to Yosemite National Park. Our tour guide John was friendly, information and highly knowledgeable. He picked us up at our hotel in Napa Valley and drove to Lake Tahoe on day 1, we enjoyed the stops in the gold country but Lake Tahoe tour was more than we expected, what a marvelous place. Our hotel accommodation was a casino resort with plenty of shows and nightlife, the rooms were large with views of the lake and very comfortable. Yosemite on the other hands, is a true wonderland and a magicalplace, I highly recommend this trip to everyoneand families with kids. My kids loved it, my husband and I have a wonderful time. This private tour package cost us a bit more than we anticipated but the service exceeded our expectations and worth every penny. They go the extra mile to make you happy
"Lake Tahoe day trip from San Francisco with a three-generation family"
Alan Collins, London, England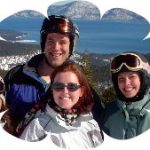 A long day trip but our tour leader Mary was exceptional in adapting our tour itinerary and stops to suite all ages within our group from 6 years to pretty old. It was along day trip indeed to Tahoe from san Francisco but we had only one day in the bay area. The tour was informative, light hearted and overall great fun, would have no hesitation in recommending this tour company to any family unsure of what they want to see or expect from this trip itinerary. Book with this tour company eyes closed-you won't be disappointed.
"Pure professionals and a memorable Tahoe Yosemite combo tour"
Naina Kwok- Jakarta- Indonesia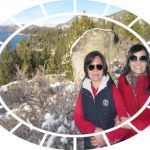 One of the hardest things to do when trying to book excursions in California from overseas is being able to trust unknown companies. Despite investigating many options, the costs and reading reviews a selection is given to a firm trusted over many years. We booked two incredible and separate excursions with this travel company based upon older reviews and friends' recommendations. We booked the one to Yosemite National Park trip from San Francisco, spent a night in the Yosemite Valley and then the next day we traveled to Lake Tahoe through the Tuolumne meadows, a land of wonders in every sense of the word. We got to Lake Tahoe in the late afternoon and spent the night and extra day in Lake Tahoe south shore. The lake is picturesque and the cruise ship we took in the lake allowed us to get in-depth to many state parks and beaches where vehicles are not allowed. Highly recommended
"Absolutely the Perfect  Private tour we needed to Lake Tahoe and San Francisco"
Gina W. Johnson. Wausau, Wisconsin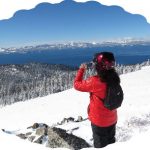 Our tour guide- driver, Pat, was the best! She was prompt, and very knowledgeable about the areas we drove through from San Francisco bay area to Lake Tahoe. A beautiful escalade SUV too and very comfortable! I was nervous at first to book as it was little  pricey but it is well worth every single penny!! Trust me. We would definitely use this tour company  in our future visits to San Francisco and Yosemite! Tahoe was another beautiful place we would have missed! My daughter love tubbing and sledding in Lake Tahoe meadows in south lake Tahoe areas. Thank you, guys, and good job!!
"Epic family rafting trip in Lake Tahoe Area"
Alice & Ian Rich, Calgary, Canada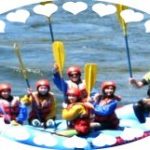 Our family including 3 boys, ages 14and 15 and 16 and 2 daughters over 21 years' old booked a day whitewater rafting trip in the American river on first day to Lake Tahoe, they provided us with lots of info before and all necessary equipment before  the trip, so we felt properly prepared and safe for the rafting adventure.
The rapids are exciting, challenging and thrilling, our guide was competent and fun. Overall, an exacting family adventure. Thank you Lake Tahoe Adventures. "Yosemite and Tahoe full experience- excellent! A 5 stars' tour "Lake Tahoe day trip from San Francisco with a three-generation family "
"Increible Vacación e innolvidable experiencia en Lake Tahoe y Renno!!"
Gabriela & Oscar  Reyes, Lima, Peru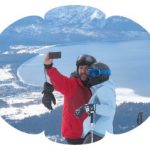 We booked a three-day adventure with this travel company based in San Francisco to Lake Tahoe and Reno with a side trip to Virginia City gold mining town, our tour guide was Adam, he was 4 language speaking, was amazing! We needed someone who speaks both Spanish and English because my parents do not speak English and my kids do not understand Spanish. Adam was like a google encyclopedia, and every vocabulary was translated with fun, sense of humor and knowledge. It was so hard to find these skills in San Francisco, our hotel concierge works on commission like all others, I guess, and only recommended the big bus companies who give him commissions! Beware of that and google and read review but do not rely on your hotel concierge! Adam really thrive to make our tour one of a kind. We visited the most iconic spots in Lake Tahoe, Reno and small village called "Auburn". We stayed at a hotel casino in south lake Tahoe, so many venues and boutiques, and a walking distance form heavenly ski village.
I really recommend this tour for first timers visitors, it gives you a complete glimpse of what California has to offer.
"Our 3-day private tour to Lake Tahoe, Gold Country and Yosemite National Park"
Nicky&BannySh. Kolkata (Calcutta), India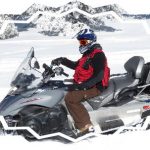 Our 3-day private tour to Lake Tahoe, Gold Country and Yosemite National Park was excellent but so was our guide Peter. He had immense knowledge of not only the Park, the Sierra and Lake Tahoe but of the places thru out the route we took from San Francisco to Sacramento, Placerville, lake Tahoe, Reno in Nevada and above all about Yosemite geology and biology. We chatted and chatted and he was not one bit tired of it. We will certainly use this tour company again; 5 start service all the way!
5 Star tour guides and excellent customer service

We are unconditionally committed to excellence

Quality private custom tours &exclusive outdoor adventures

We are a Reliable, Certified and Local Small Business

Luxury 4WD SUVs and top-of-the-line vehicles

Go where you want to go, travel your way and at your pace

Quality products, great values and no hidden fees

Luxuryvehciles and VIP travel services à la carte

Expert photographers and hikers tour leaders available

Family-friendly tour operator, always willing to go the extra mile

Secure websites and 100% satisfaction guarantee

Complimentary services and all-inclusive tour packages

All applicable taxes and entrance fees included
© Since 2004 – DBA LAke Tahoe Adventures LLC, 101 California Street. Suite 240, San Francisco, CA 941249
Terms and Conditions | Privacy Policy